Simple! Cheap! Fast!

YOUDECIDE is a coat rack system for everyone, based on the kit principle:
Choose colour, size and the numbers of pieces. You can buy just two for the bedroom or nine for an entrance hall. The users simply compile their individual coat racks.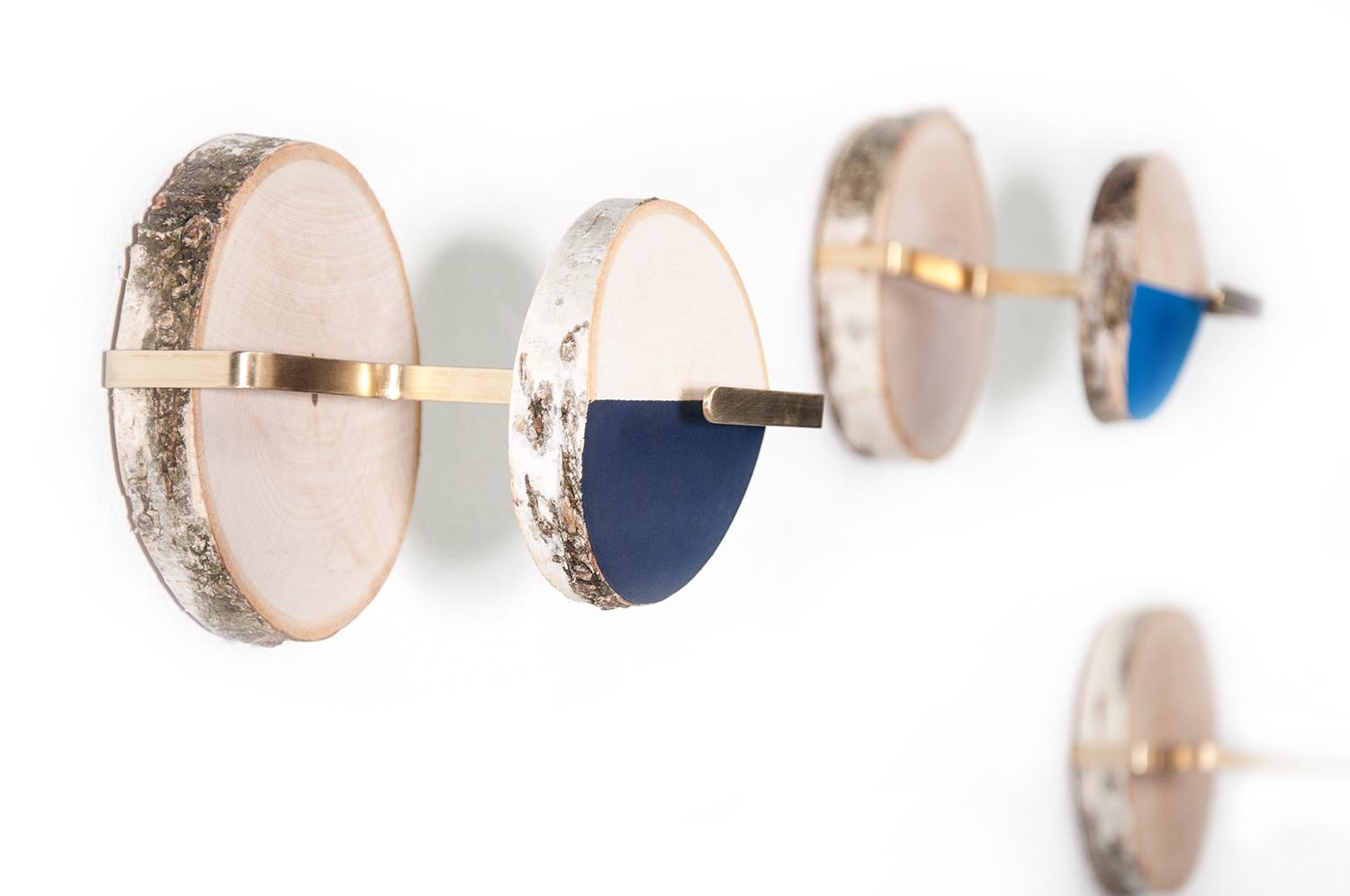 The design takes the irregularity of nature into
consideration. The diameter and thickness of the wood slices are defined by the sense of proportion of the craftsmen, so that no rack is similar to any other one. Wood pieces with irregularities also aren't rejected. The curved brass allows huge space for the woodpieces
The user can select the coloured front pieces on his own. There are 15 possible colours in different sizes. The brass-piece is available in two szices: 9 cm or 18 cm (lenth of the middle). The longer version is made for, to hang scarfs and bulky jackets on it.
Are you lazy or ordinary?
The racks allows many different ways of hanging your clothing and other items.
It's possible to hang different clothes, keys, headphones or whatever you like on it. This gaderobe system combines key hook, wardrobe and clothes rail.
Die Größte Herausvorderung war es das Messing zu biegen. Auf Grund der Verbesserten Stabilität wird das verbindende Element senkrecht angebracht. Bei waagerechter Anbringung würde sich die vorderste Scheibe bei hoher Belastung auf Grund der Materialträgheit nach unten neigen. Um diesen Effekt vollkommen zu verhindern das Messing 3,5mm dick und wird vor dem Biegen leicht zum glühen gebracht.
Dieses private Projekt entstand im Hinblick auf den Bolia Designaward 2016.