Tranport everything you need for a barbeque, on your bicycle carrier rack
Solid urban barbeque is the first stable, transportable grill with a lot of space for your things plus the oppertunity to cool your drinks during the ride.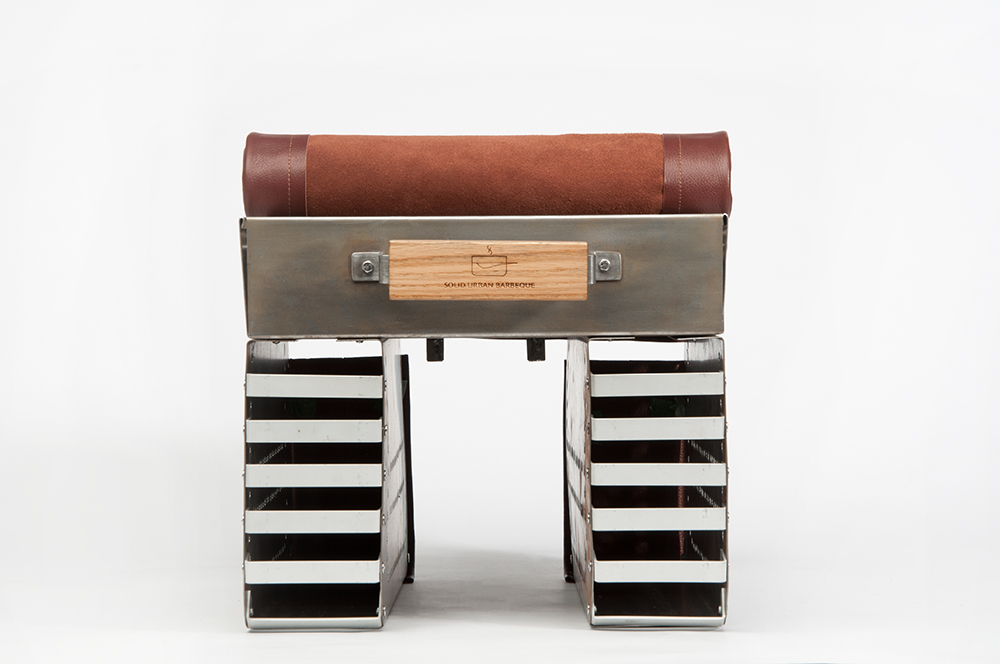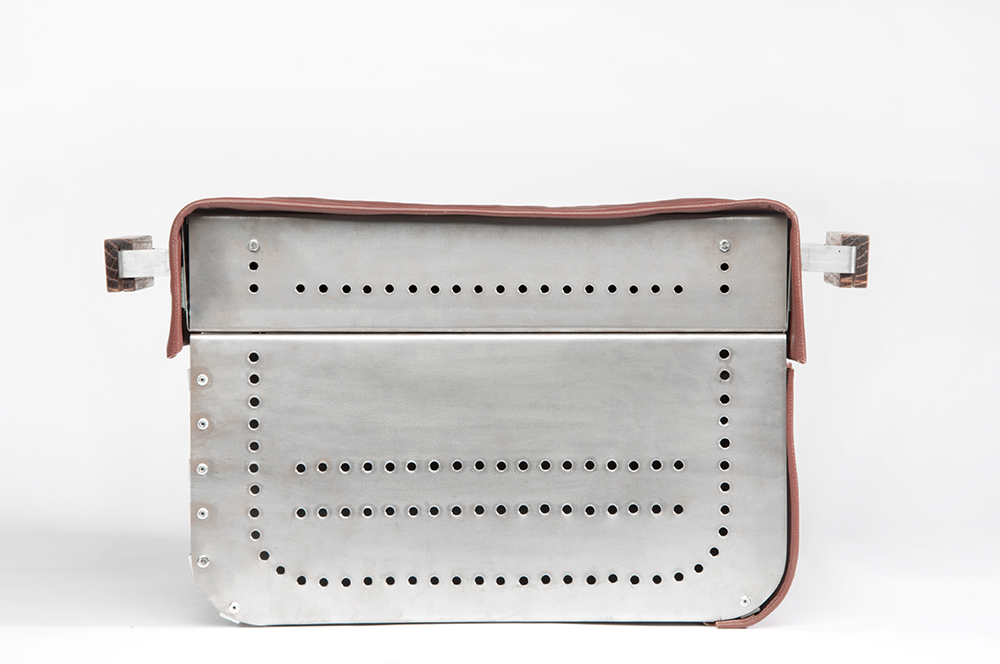 The problem
Want to have a barbeque in the city without a own garden or balcony: So pack your things and get to the next park or lake! The problem: You need a lot of things! This grill is optimized for the transport with a bicycle carrier rack. It fits on every common rack. How? Put the grill on the carrier rack and arrest it. Pull the grill with a cord towards the saddle and fix it. Fill the two saddlebags and close them. It's also possible to cool your drinks during the ride. Just wrap a wet towel around the bottles and the slipstream will cool it down.
Mockups
Very early in the process we found the correct proportions of the grill. Many papermockups defined the shape wich should be as large as possible and also makes shure not to touch the grill during riding the bike.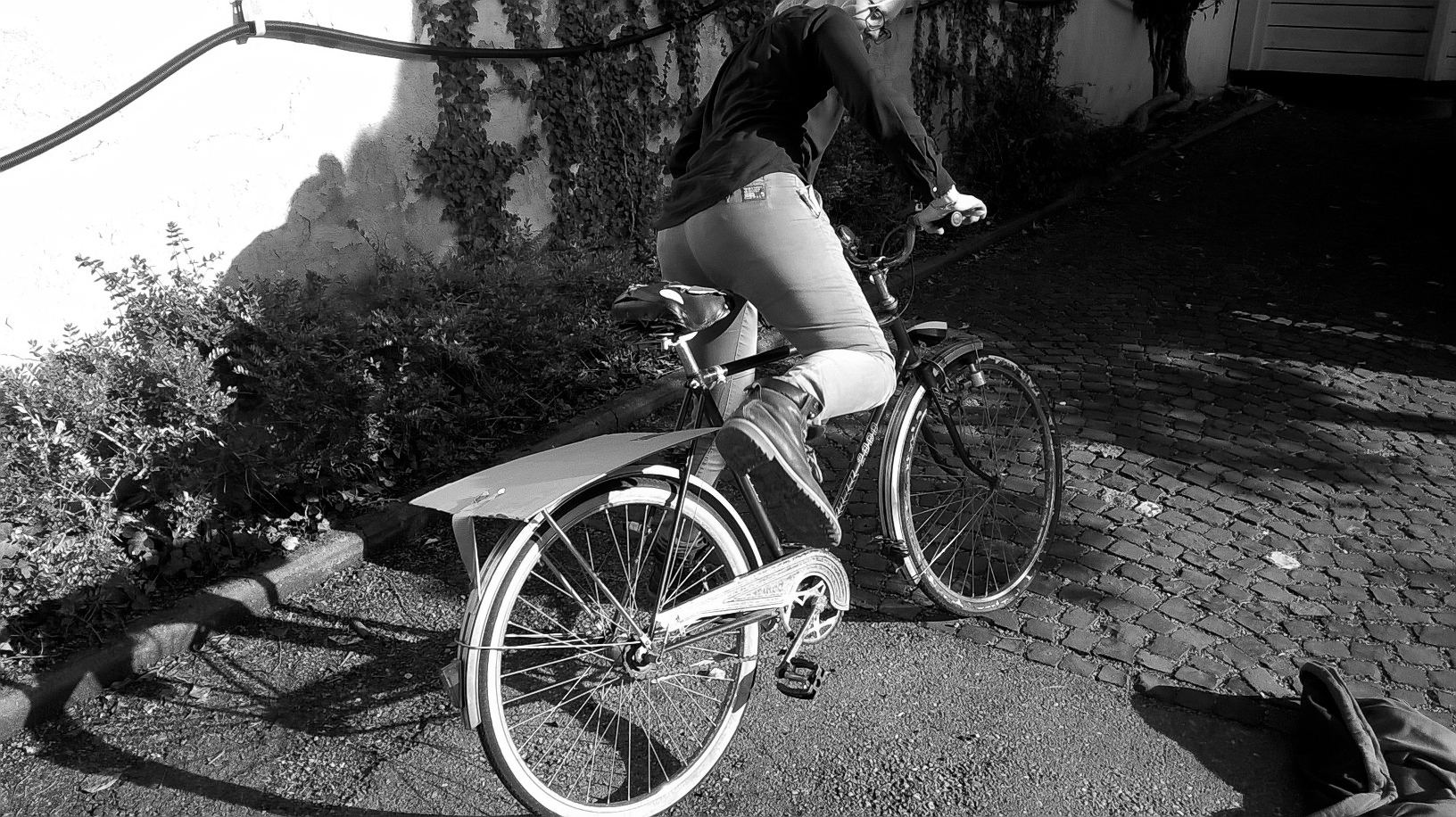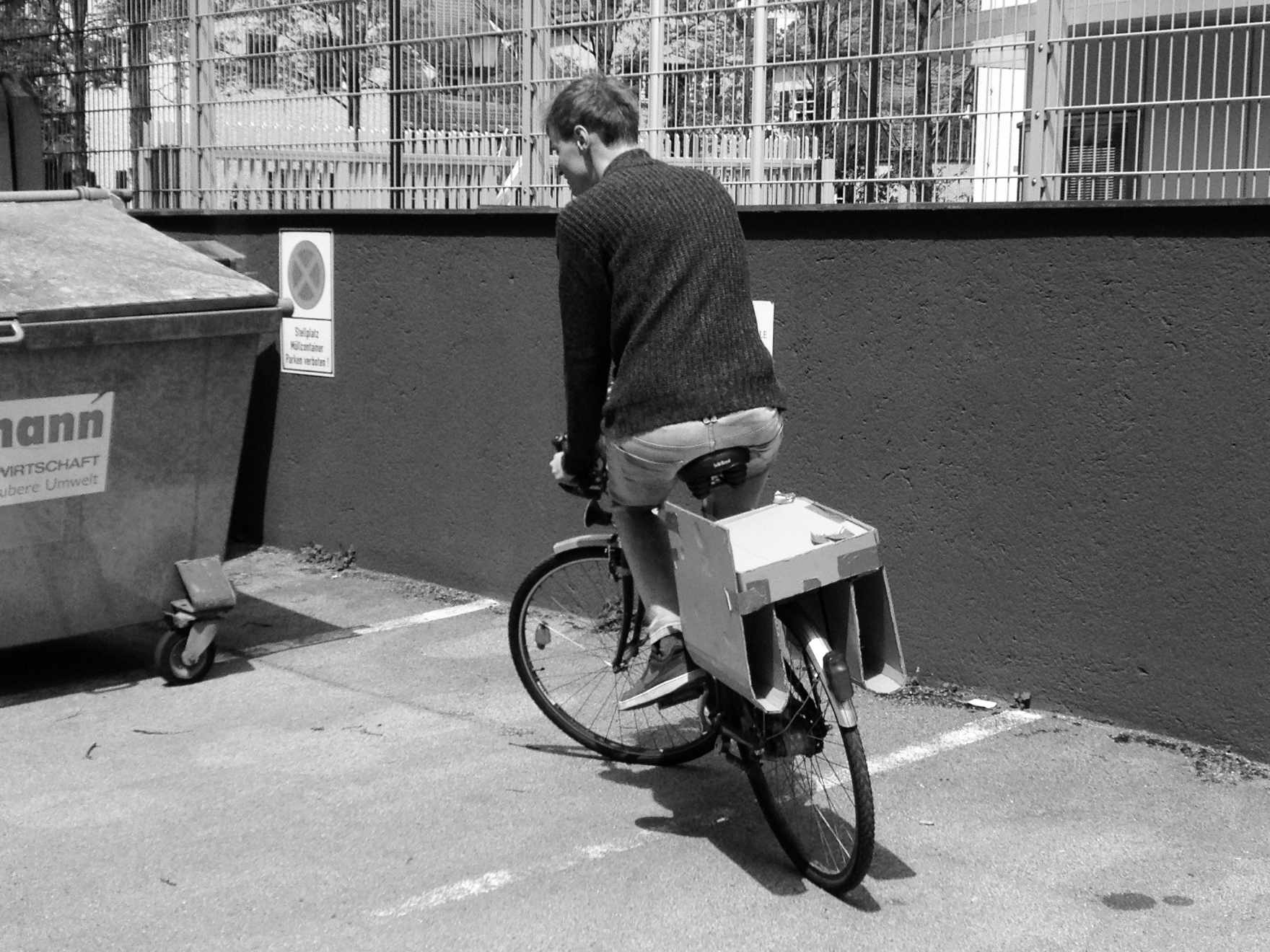 Modelmaking
A exact plan defined the placed the holes and edges of the model. It was pritty hard to bend the iron perfektly. With rivets we fixed the pieces together. The main construction is just made out of three parts, wich is quite usefull for the industrial production. To make the process a litle faster, it would be possible to produce the louver out of one piece.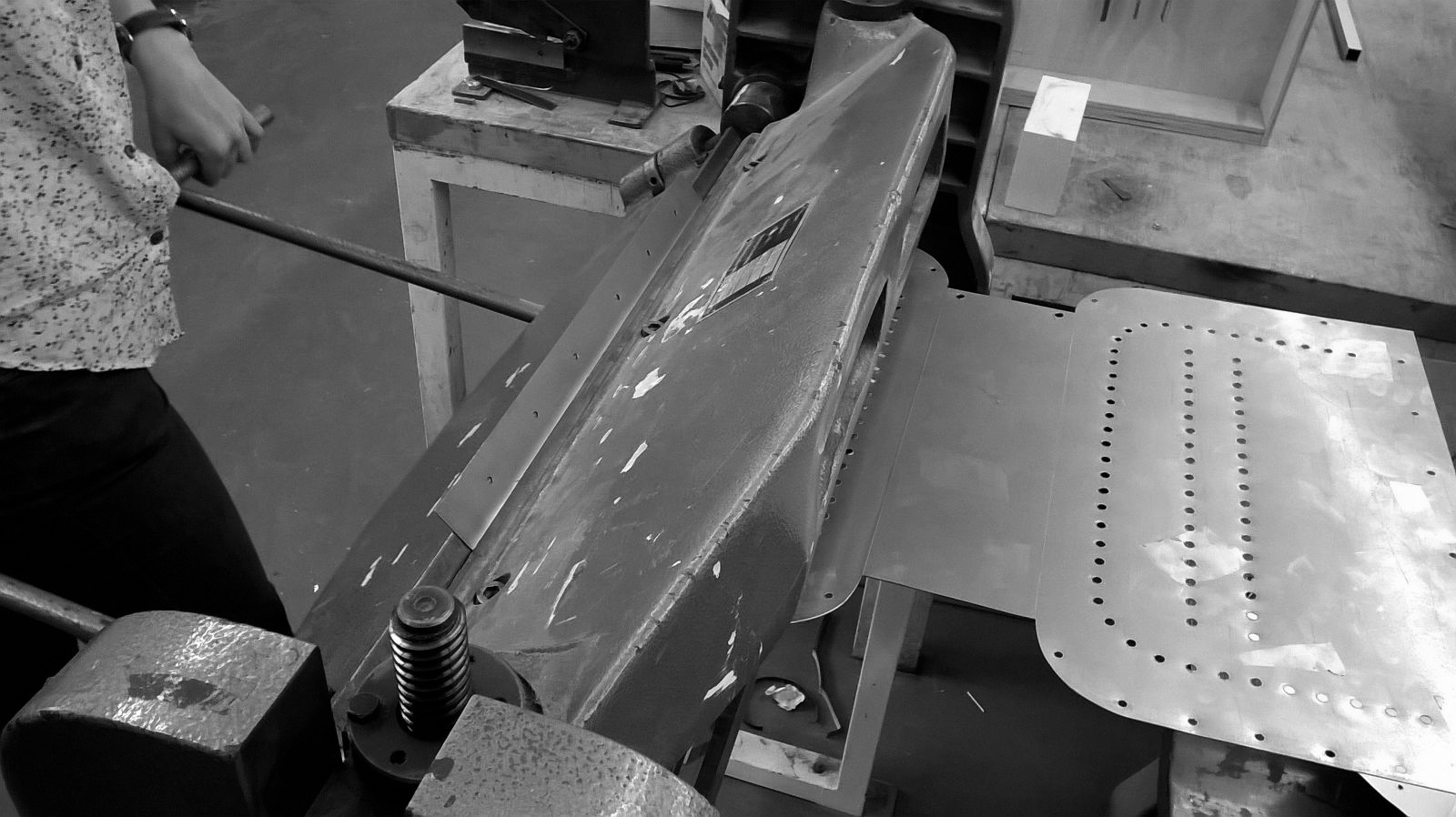 A project in the subject modelling and industrial production, 4. Semester
Teampartner: David Mitlevski